තමා *CrossFire* .Game
Sounds a bit like the CEO of Sony when the Xbox was released...lets just hope microsoft doesn't do to this industry leader what it did to Sony

Hmm.. I think the XBox 360 didn't really have any impact on the sales of the PS2, since these two products don't necessarily compete (the XBox 360 is more a highend product, where PS2 stands for affordable entertainment). However, I believe that the Xbox will pretty much kill the PS3 sales.. if there are two platforms whose power isn't even tickled by currently available games, why buy the more expensive one?

As for the MicroPod: We've yet to see if Microsoft manages to come up with a simple enough product.
---
crossfire game card,
ten-oak-druid
Apr 28, 06:16 PM
I think getting a white backplate and keeping the black front is the best of both worlds. That white front looks ugly and disoriented with an obvious front cam and that black PS (looks like sharpie has been applied to the mesh grill original design), and when the screens off, looks even worse.

I'll stick with mine :)

I think just the opposite is better. I like the white front but I think the white back is hideous.


http://maxcdn.fooyoh.com/files/attach/images/591/528/247/004/bele_and_lokai_star_trek.jpg
---
the Crossfire game mode.
Call me crazy, but I'd not be surprised if Leopard was a free update for Tiger owners - if not all Mac owners. A great way to steal a good bit of Vista's thunder and address those absurd "Mac OS costs $5000 if you've bought every version and Windows only costs $100" complaints.
---
Crossfire Escape Mode Pro game
The challenge

DESIGN A PHONE!

Conditions

1. Must be black.
2. Must be metal with no sharp edges (rounded edges) and be as simplistic as possible. Camera.
3. Touchscreen (no slide out keyboard)
4. Ergonomically friendly and look nice.
5. User interface to be nice and on par with present day interfaces (no 1990s looking icons).
6. Docking interface.

They are all going to look similar.

MS seemed to be able to get by without appropriating the look of Apple's interface.
---
crossfire_mod. Game-Type:
Weaselboy
Apr 14, 12:39 PM
http://i.imgur.com/FWQIv.png

666MB for AT&T iPhone 4.
---
Game Name: Wild Arms Cross
I think Apple Marketing thinks they're slick with their blatant patent advertising/marketing to create buzz on potential new products. I think its fairly lame.

How is getting people in Blogs to react to something "LAME"?

I love the fact that Apple gets the world excited about new products that are coming in the future (or not coming). I love the idea of being kept in the dark until the release date. I love checking back on this site and other sites to see what the predictions are. I even love it when there is a slight let down because what I thought was coming, didn't make it.

APPLE doesn't have much in a choice about keeping patents secret. We (the over-curious consumers) are the ones making all the hype for them.

I don't see Steve Jobs thinking, "YES... now all we need to do is up our advertising by coming out with a new PATENT!!!"

That is rediculous. Sure, he knows there are losers out there that have nothing better to do than sit in their home and research stuff like that so they can be the first ones to post it in their blog, but I doubt they sit around and think about how this helps advertising.

If nothing else, I would think they do not want these patents to be talked about because they want consumers to purchase the products that are out now, not WAIT AROUND for the better product to come out. LOOK at powermac sales as they switched to intel. The average consumer doesn't look at this sight, they just go to BEST BUY and see what item cost the least amount of money.

I think after this CREATIVE lawsuit and countersuit mess, they are just making sure they have everything covered if they are going to stay on top.

"BLATANT PATENT ADVERTISING" - it's like saying a woman that is 9 months pregnant is BLATANTLY ADVERTISING she is about to have a baby.

Anybody that is paying attention is going to notice!

Other than that... I agree with everything you said.
---
mpgh multiplayer game hacking
keltorsori
Nov 2, 11:38 PM
Please keep us up-to-date. I've been waiting for VMware now for months.
---
Crossfire Photo Caption
The iPhone 4 will still be the best smartphone on the market when the iPhone 5 comes out.

Holding it back makes a lot of sense at this point.
---
CrossFire free pc game
Wastwater...

http://img69.imageshack.us/img69/8726/wastwater.jpg
---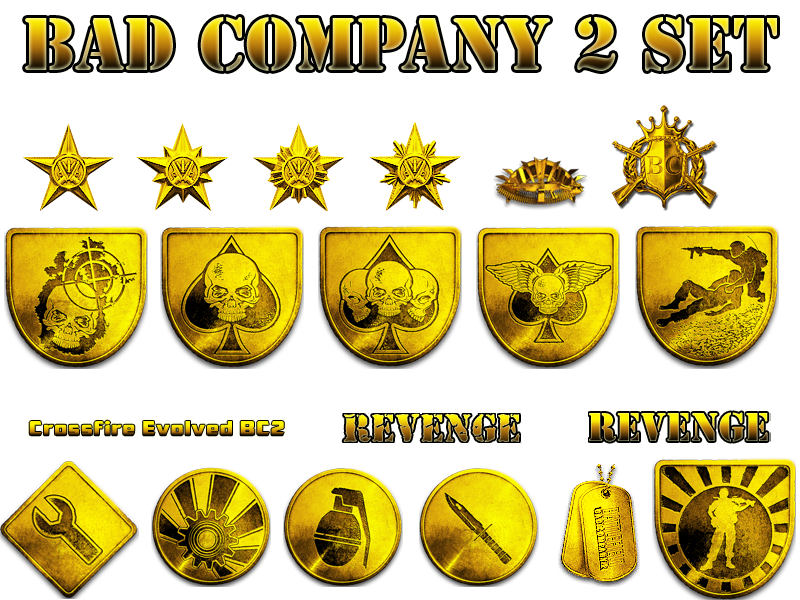 use in the CrossFire Game.
macrumormonger
Apr 7, 11:38 PM
http://farm6.static.flickr.com/5222/5594130162_e210b78de6_b.jpg (http://www.flickr.com/photos/22077805@N07/5594130162/)

Nice sky and perspective!

http://farm4.static.flickr.com/3388/3624046313_8273c206fb_z.jpg (http://www.flickr.com/photos/dailymatador/3624046313/)
---
Crossfire#39;s level progression
Probably waiting till September cause Verizon usually gets their new lineups then.
---
CrossFire
CHROMEDOME
Aug 15, 01:49 PM
god iChat looks like Adium now...I refuse to use it.(except for video chattin)
---
crossfire game,
Thomas Veil
Mar 8, 02:10 PM
Wow- thanks for the compliment. That was very nice. Yeah, he was a very difficult person to deal with.You're quite welcome.

I watched it once and was also amazed it was so popular. It's so run-of-the-mill.I love Maher, but most lame comedy ever? What about Me and the Chimp, It's About Time, Captain Nice, The Lucy Show, Family Matters, Webster, and Glenn Beck?

I would like to see them pull off a change of actor for once, without changing the character. I think it's an insult to the audience's intelligence that networks think we can't accept someone else in the role. They always go for the knee-jerk reaction, which is to kill off the character. Give us some credit, and a chance for another actor to make the role his own. It's not like it's unheard of. How many James Bonds have there been??
---
crossfire kachaem game
Eduardo1971
Apr 13, 10:28 PM
Tons of iPhone 4's being sold right now on both Att and Verizon... See it everyday

Yup. Last week I was one of those at the Apple store buying the iPhone 4. I was hoping to hold off until v5.0 came out but my v3.0 iPhone decided that the time was now. In the 30 minutes that I was buying/activating the phone six other people were doing the same thing.
---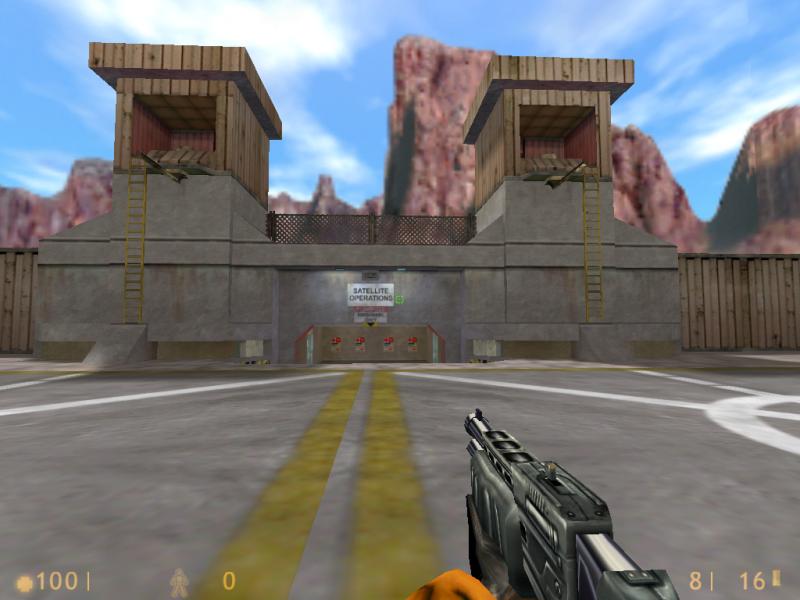 let us know what you think
mk_in_mke
Jul 28, 04:40 PM
Seriously: M$oft has to think about changing their Ad agency... Zune... what did they offer for breakfast to the consumer panel they tested with this name....????

Anyways: remember guys that Apple has all the background when it comes to Itunes+Ipod... They have the knowledge, the technology , the experience and more importantly the tools are way cool... Apple comes with a new Ipod model every 6 months and they know how to create the event...


My only fear: M$oft and the music companies are going to sign deals and this is what could hit Apple very bad... Major labels do not care where the music is bought... Apple... M$oft... the money goes into their pocket... So Apple need to have an idea to keep the Ipod owners their side.... The fact that Apple is proprietary is not a factor...

I predict that the future is bright for the Ipod for one reason: movies, videos and Wii + what Steve has up in his sleeves
---
To learn more about Cross Fire
bbplayer5
Apr 22, 09:25 AM
<insert buy an android comment here>


Disappointing.

Your 4G on your evo cant hold LTEs underpants :p I have the thunderbolt and while it has its flaws, LTE isnt one of them. Battery would fit the bill for a problem though, however, I got the extended battery. While bulky, worth it.
---
Download Dll (for CrossFire
Tone Driver
Apr 13, 09:03 PM
I've been waiting patiently for this white 4, suffering with my white 3G for it. I really just can't wait til at least the fall for the 5, so I'll probably be picking one of these up.

I can't be stuck with my 3G and its 100 dollar a month cost any more!
---
Mobile Suit Gundam: Crossfire
FloatingBones
Nov 19, 10:50 AM
Hopefully, the websites that provide their videos through a legacy Flash wrapper will soon be providing their users with a choice.

I am elated that iOS Safari has no Flash support. I do not want the CPU suck, the identity suck, the unpredictable behavior, and the exposure to Adobe bugs. If you want those things, feel free to get an Android device.

It would be better if Apple provided its users with a choice of whether they want to enable a flash plugin or not in their devices instead of screwing us all over by making so many web sites unusable

See above, MagnusVonMagnum. I listed four very good reasons why enabling Flash in iOS Safari would be a terrible choice. If you wish your argument to be convincing, you need to address those four specific reasons.

There are over 120M iOS devices in the world. Those owners have extremely attractive demographics for websites. If website owners haven't begun converting their content off of a proprietary wrapper, they just don't care.

Even Adobe has acknowledged that a Flash-only choice is a bankrupt strategy (http://forums.macrumors.com/showthread.php?t=1039999). After websites start offering their content with an open standard, you've gotta ask: what exactly is the value in continuing to prop up Flash?

(although I'm sure the author of Skyfire is thrilled about that choice since it's making him rich beyond his wildest dreams all because Apple is run by an egomaniac).

I don't know what "him" you are talking about. DVC labs (http://www.skyfire.com/component/weblinks/63-press-releases/26-dvc-labs-raises-48-million-in-financing-announces-board), provider of the Skyfire app we're discussing, was founded in 2006. They have apps on a variety of handheld platforms; they have now expanded to the iOS platform.

The Skyfire app is distinct from most apps: for the App purchase price, they must also provide the video translation service. They must provide servers and purchase substantial incoming and outgoing bandwidth for the videos. Skyfire does have a lot of experience providing this kind of service on other handheld platforms; they should be able to pull it off and have a reasonable return for their investment.

Skyfire has figured out a way for users to run Flash-wapped videos without ever having to expose their handhelds to the risks of running Flash. That's a neat trick; they should be rewarded for those efforts.

Any Flash developer has the ability to cross-compile and release their Flash code as an iOS app. If there are Flash apps that do something that no third-party iOS app does, it should be trivial for those Flash developers to add their app to the App Store. They can either release those apps for free or make money on them.

What exact Flash code are you running that there is not already an iOS App that can do exactly the same job? Please be specific. If there are unique Flash apps, have you asked the developer why they don't release it as a standalone iOS app?

There. That's two more reasons why Apple's choice was a good one. If you wish to continue this discussion, please make sure to address all six. Thanks!
---
Game "Crossfire" a Stunner
Jailbroken already, albeit, tethered!

http://www.engadget.com/2011/04/14/ios-4-3-2-now-available-to-download/
http://www.redmondpie.com/jailbreak-4.3.2-ios-iphone-4-with-pwnagetool-4.3.2-bundle-how-to-tutorial/
---
zephyrusrain
Apr 28, 06:40 PM
Here are your measurements - http://www.tipb.com/2011/04/28/white-iphone-4-roughly-02mm-thicker-black-iphone/?utm_source=twitterfeed&utm_medium=twitter&utm_campaign=Feed%3A+TheIphoneBlog+%28TiPb%3A+iPhone%2C+iPad%2C+iPod%29

Oh good.

0.2mm thicker. Interesting.
---
kalisphoenix
Dec 1, 02:36 PM
Sober up, Steve. Less time on Time Machine and more time on solidifying the system.

AppleTalk: Who uses it, and why?
---
The mighty mouse is a great mouse. The only thing I dislike about it is the way the scroll wheel sticks. My wife doesn't like the squeeze buttons on the side, but I think they work great. I guess it's all a matter of preference. If they fix the scrolling wheel problem on the new one's I would definitely buy one. I've found though that cleaning the scroll wheel with rubbing alchohol several times in a row will take care of the sticking problem.

BEWARE: I use to do this too, and my "press-the-scroll-ball-and-click-the-mouse" 3rd button ceased to work right after one of those cleaning sessions. I don't know if the two events were related, but I tend to believe they were :eek: . I might have used too much alcohol that time, though... :o [*rubbing* alcohol, don't get me wrong :p ]
---
This looks good. Are people forgetting how rubbish iCal is at the moment. Beyond aesthetics, I'd like a calendar that is useful....
---
I suspect that there are a couple of reasons for the change.

1 - there's a huge spike in sales with the release of any iOS device, having the iPad in the first half of the year and the iPhone in the second half of the year better levels the demand, the time required by the Apple team, and better levels traffic patterns in the stores.

2 - The iPod is becoming less and less important to Apple. Every iPhone includes and iPod, every iPad includes an iPod. In the past year we've seen something like a 17% decrease in sales of the iPod, with over 50% of them being the iPod Touch. The iPod classic is on it's last legs, the shuffle is the only click wheel iPod left, and a 2GB iPod Nano would be a compelling option, and then Apple is done with the traditional click wheels, and just have touch screen iPods across the board, with the "ultimate iPod" being the iPhone - all updated in September.
---